Search for "Generate Account Closing List" in the search bar.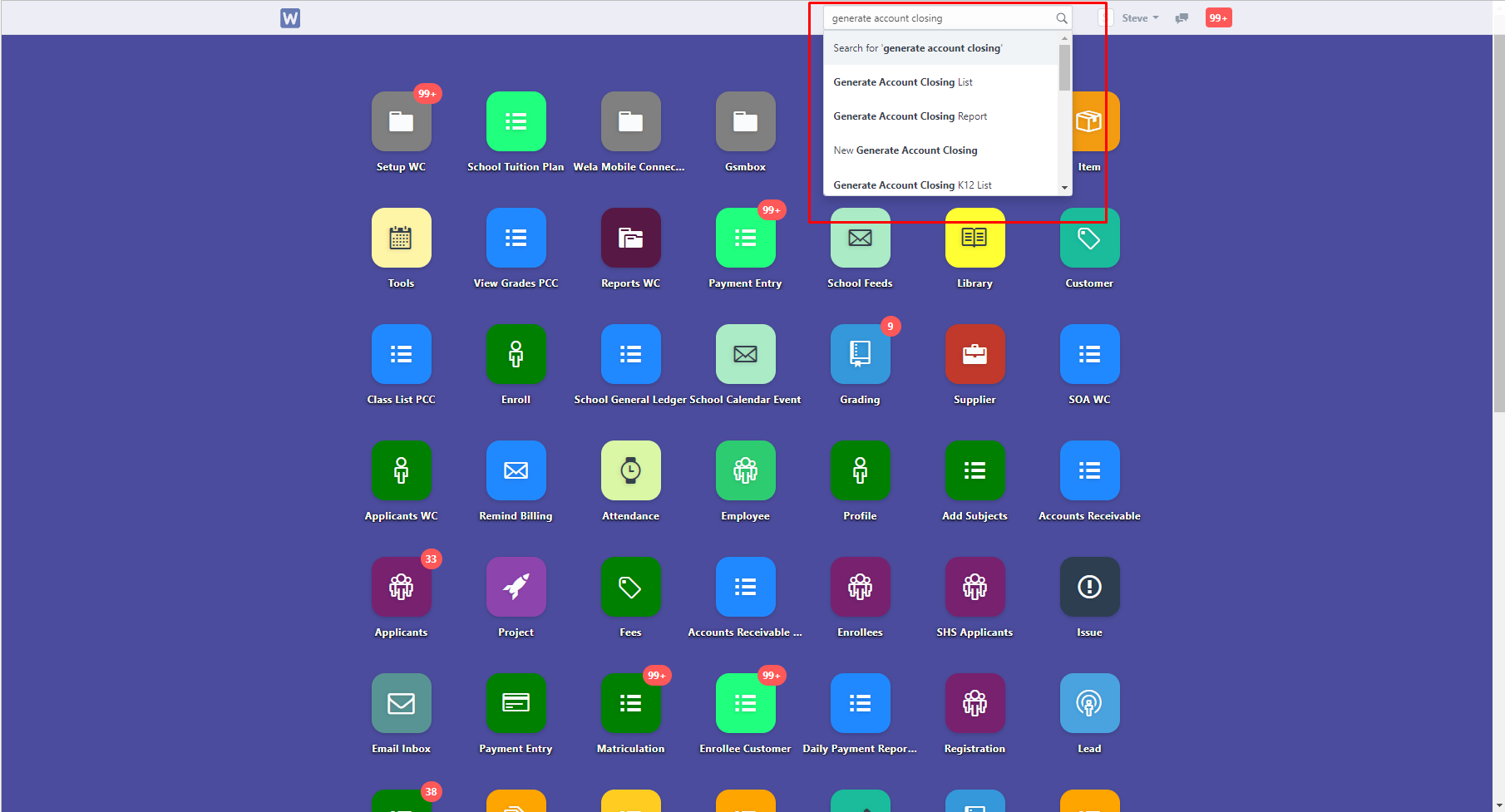 You will then be directed to this page, click 'New'.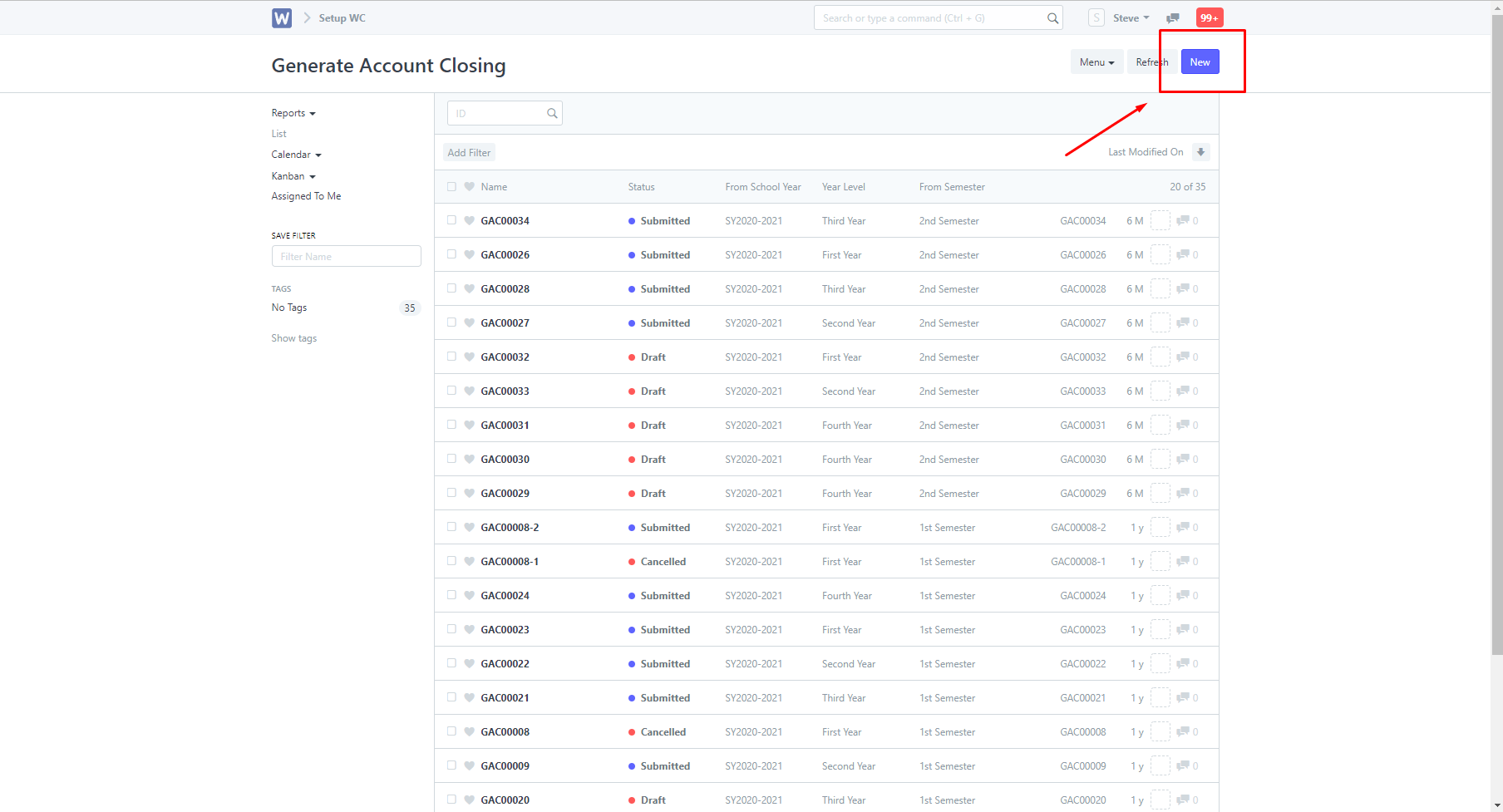 You must then fill in the necessary details. After filling in the details you can then click 'Save'.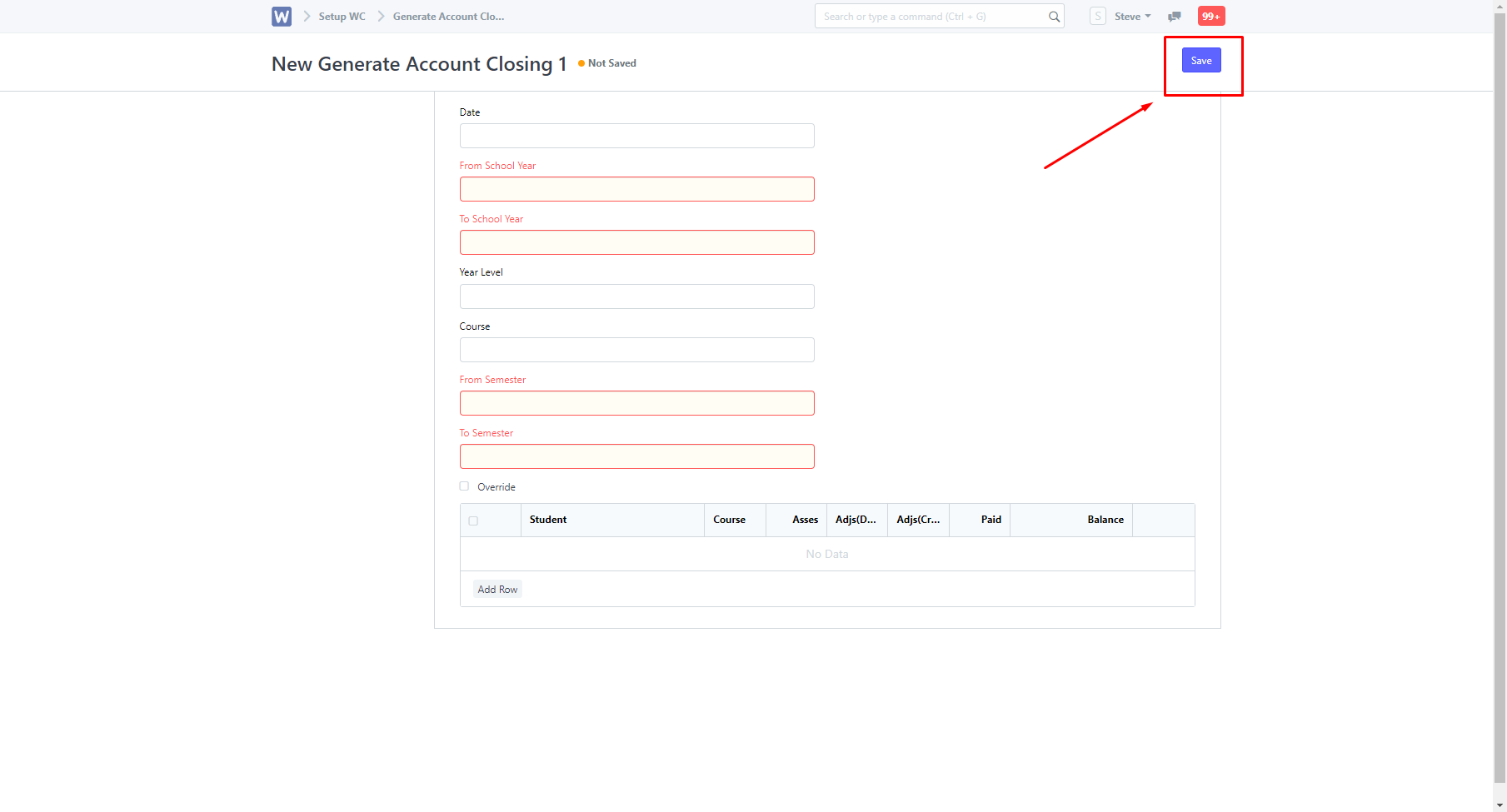 After clicking 'Save', a draft of the account closing will be generated. List of students and their corresponding balances will also be generated based on the inputted fields.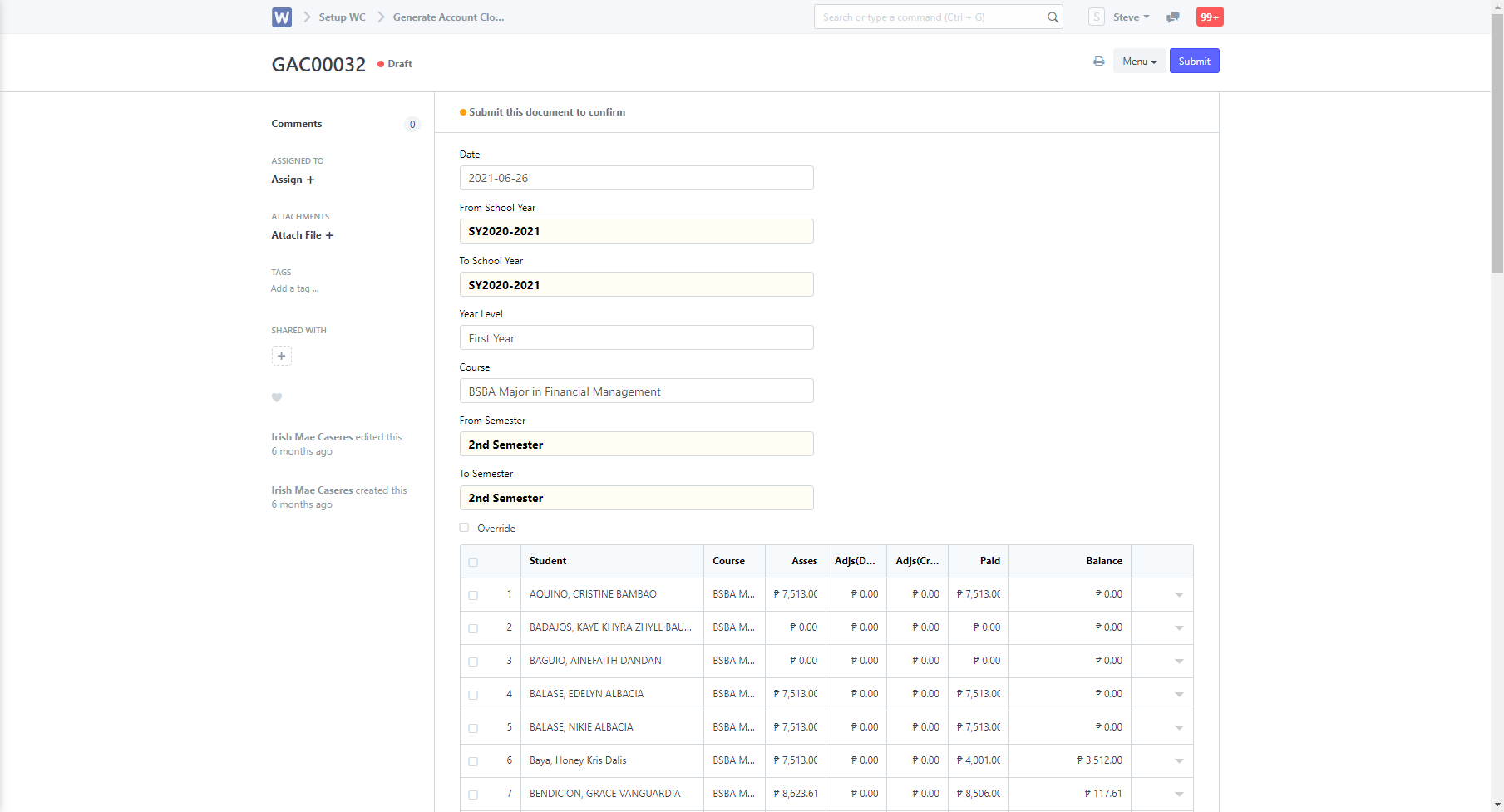 You can then click 'Submit' when done double-checking.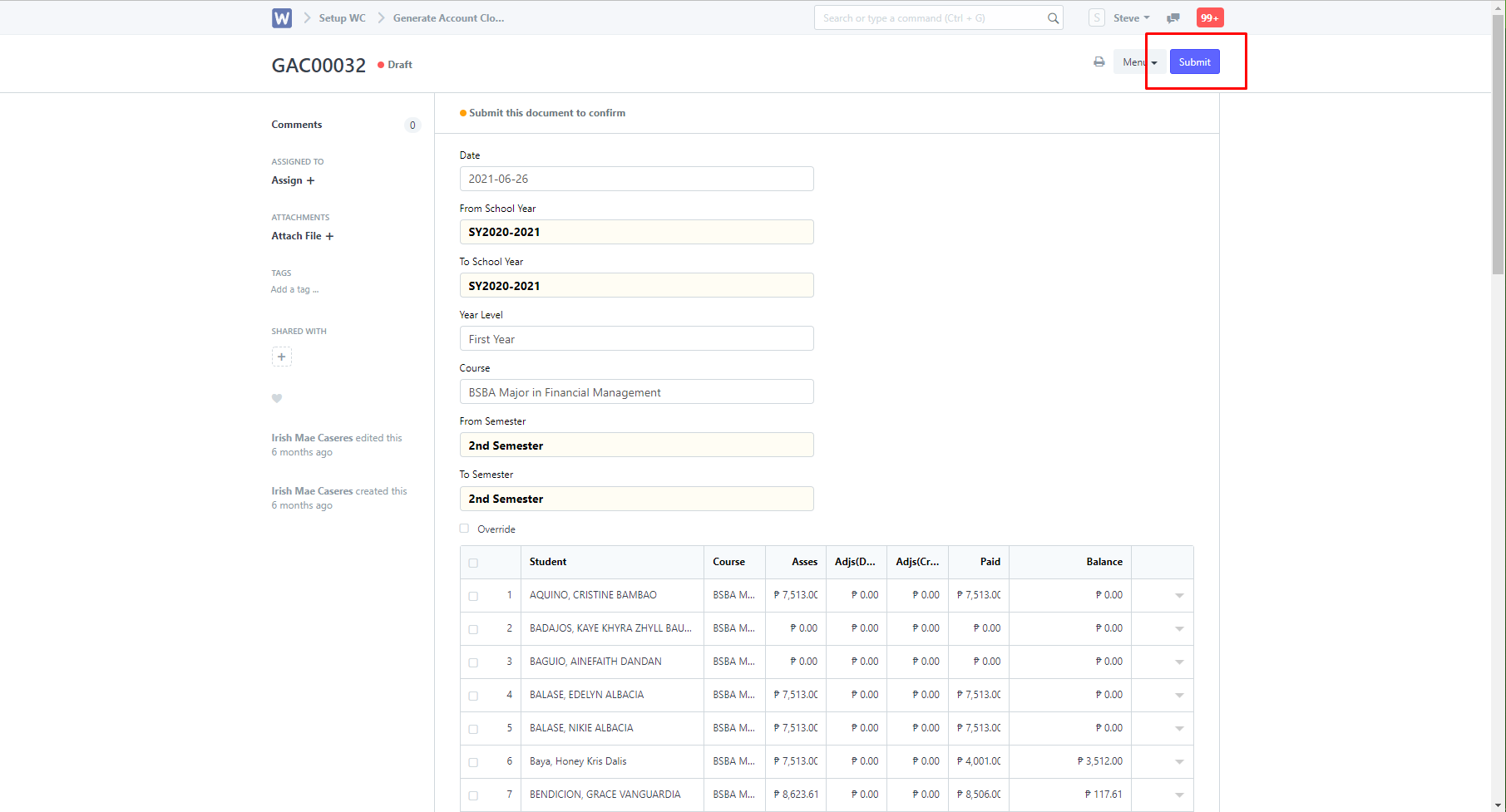 Account closing will then be submitted.